Voipia Fax-to-email Service
The power of electronic fax has been growing in popularity every year.  If your employees travel, if you need a quick copy for your files, or if you are looking for an inexpensive way to move your documents worldwide, then electronic fax is the right solution.
Receive faxes as email attachments in PDF format to your office email addresses.
Keep your existing fax number and convert it to a Voipia Fax-2-email number.
Get a personal fax number in almost every area code in the country.
Additional Charges:
$10 one-time activation and set-up charge.
Includes 300 fax pages a month (additional fax pages are $ 0.05 / each)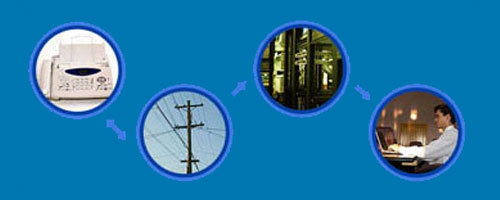 Request a Voipia Sales Representative to contact you